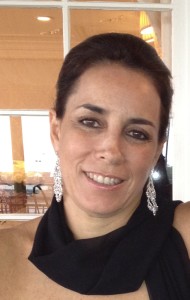 Melisa Desperak was born and raised in the beautiful island of Borike, more commonly known as Puerto Rico. After graduating from Commonwealth High School, she attended Washington University/St. Louis, MO and聽graduated聽1984 with her BS in Business Administration聽and proceeded to NYC find her way in corporate America.
Although successful in the corporate world, her interests in the healing arts became her passion.聽She is certified as a Clinical Hypnotherapist by the Wellness Institute and as a Quantum Healing Hypnotherapist by the Quantum Healing Hypnosis Academy. She has dedicated the last seven years to helping clients achieve inner harmony and the healing of Mind – Body – Soul – Spirit.
In addition to her practice as a hypnotherapist, Melisa is also certified as a Reiki Master and a teacher of Meditation and the Inner Life and of Dream Interpretation. She has also achieved the rank of Ni-Dan in Nihon Goshin Aikido and taught martial arts for over 20 years in Queens and Long Island.聽She is also a Full Moon Pipe Carrier and an Elder of the Taino Nation.
Sessions are available in English and Spanish.
Contact Information:聽聽melisadesperak4@gmail.com聽聽 or聽聽聽 (516) 647-7672